Hauptscharführer Wolfgang C. Wolf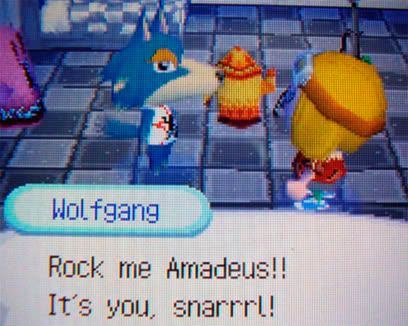 Although only a recent member of the Beppin SS, Hauptscharführer Wolfgang C. Wolf has proved his worth to our regime in many ways. Upon first moving to Beppin, Wolfgang was a headstrong, brutish character who's conviction and presence demanded my attention. I knew he was Beppin SS material from the moment I introduced myself and couldn't help but see a bit of myself as a younger Baron in him. From his induction into the Beppin SS Wolfgang has been a rising star in its ranks and his dedication to his duty never ceases to amaze me.
This afternoon I noticed him having a chat in front of the Town Hall with new Beppin resident Roald Penguin. I noticed the discussion was getting very heated, with Roald losing his cool to Wolfgang on more than one occassion, but Wolfgang remained cool calm, and collected and eventually wandered off whistling while Roald was left beyond satisfied with the outcome of their back and forth. Part of Wolfgang's role is orienting Beppin's new residents, and explaining to them the rules and regulations of Beppin citizenship. The rules are sometimes hard for newcomers to get used to, and I won't deny some new residents don't see out the end of the week, but its imperative for new citizens to be in full understanding of how Beppin operates, and what the rules and regulations are of its citizens.
To see the passion in Wolfgang's face as he educated Roald instilled so much pride in me. It warms this old mans heart to see such vehemence and power carried through to Beppin's citizens.I know that the future of Beppin rests with its active citizens like Wolfgang. Citizens who put the good of Beppin above their own need, citizens who make my life's work worthwhile.