Welcome Schütze Roald D. Penguin, newest recruit to the Beppin SS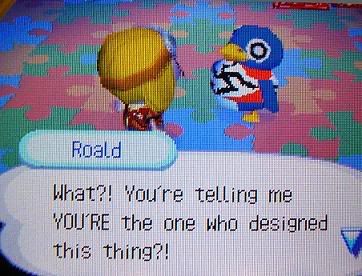 Isn't it wonderful when you get to effect someone positively? I mean, having a direct effect on a person's outlooks and beliefs, it is a wonderful feeling. As mentioned previously, Roald D. Penguin had a few issues with Beppin when he moved in a few days ago. I kept an eye on this lad from a distance as I wasn't too sure what he was about. Alas, when I saw him arguing with Hauptscharführer Wolfgang a couple of days ago about his perceived issues with how one was to live in Beppin, I actually feared we may have to lose him... one way or another.
It's often hard for outsiders from different ways of life to acclimatise to their new lives in Beppin, but I'm very proud to say that Roald has joined the Beppin SS this weekend and is welcoming the training and lifestyle change with open arms. Wolfgang mentioned to me this evening on the beach front that he was most impressed with Roald's change of attitude, and had taken him under his wing. A victory for Wolfgang and, indeed, a victory for Beppin.
To celebrate this I paid a visit to young Roald's house this evening. It was heartwarming to see how focussed he is on getting his training up and improving him self. I believe his competitive nature will see his star rise grandly in the Beppin SS and I look forward to seeing his development as a citizen and as an officer.
Congratulations Schütze Roald D. Penguin, and it's a nice bonus that you like the uniform so much too.