Time Out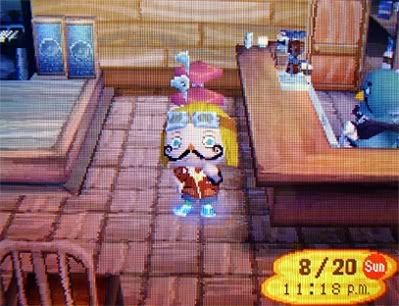 There's been an absence of reports of late, which was unplanned, but is nonetheless unavoidable. Last wednesday strange and disturbing things began happening to the machine I use to document the Beppin Legacy. This became a major issue, and new machinery had to ordered via Herr Nook to replace it. This took time unfortunately, and meant I really had little connection to the world outside of Beppin for quite a while.
I took it upon myself to capitalise on this time and make it a "time out" of sorts. I stood back and did some introspective reflection, something I'd not done for quite some time. The pressures on my work in Beppin can seem all consuming at times. It's often needed to pull away from one's work and appreciate what you really have.
For instance, during this little hiatus Frau Purrl O. Cat decided she needed to move away from Beppin. Now, usually, I'd ask my more prolific Beppians who decide to do this to reevaluate their decision before taking action. This time I didn't. Frau Purrl has always been a model Beppian and her orientation and support of recent arrivals such as Frau Rosie and Herr Frobert have made for exemplary displays of her skills in diplomacy and her own personality.
Things change though. Who's to say why Frau Purrl decided to move, but I must grant her the respect and trust that her reasons are as valid as anyone elses. I'd be lying if I said I won't miss her, but allowing her to move on and exeperience all life has to offer is something no one should be denied. It's this stepping back, and looking at the large picture, instead of the small picture (of which one of Frau Purrl sits in Baron Manor). We are too often caught up in details and intricacies that, often, are a futile cause.
Now I've had my new communications machine set up, courtesy of Herr Nook, I can get back to my routine of documenting my work. The time away has shown me that the world dosen't end if you aren't around. It keeps on going.
The main thing to remember is to appreciate what we have when we have it and enjoy the moment. I'll be reporting new developments on the Dinosaurierabteilung and other Beppincentric issues imminently and shall be resuming regular service as of today.
The flowers in Beppin seem more colourful tonight, and Herr Brewster's special blend tastes even better than usual, this old Baron's smiling a lot tonight, and is looking forward to what tomorrow will bring.